We're Getting Mutants in the MCU - The Loop
Play Sound
Link alphabetical listing (surname) of Mormon Pioneers that played a noteworthy role in the establishment and early history of The Church of Jesus Christ of Latter-day Saints. The following is a collection of biographies, diaries, personal histories, etc: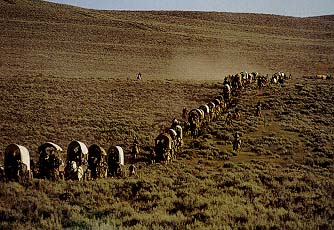 [ A B C D E F G H IJ K L M N O PQ R S T U V W XYZ H1 ]
C
Cahoon
Cannon
David Henry Cannon (1838-1924) - LDS Missionary to California (1857) and England (1869), led a 1861 Wagon train leader to Utah and was part of the

Dixie Mission

that same year. Member of St. George Stake high council, stake presidency and the served nearly 30 years as president of the St. George Utah Temple.
Wilhelmina Mousley Cannon (1840-1918) - A TV episode of Death Valley Days: "Sego Lilies" (1953) tells the story of Wilhemina and her husband David (above) being called to leave Salt Lake City to settle in the Dixie territory (that would become St. George, UT). She missed the comforts of Salt Lake and grew weary of the barren desert of southern Utah. She told her husband she would be willing to stay if he could find just one beautiful thing in the area. David broke his leg while climbing a hill to gather some Sego Lilies for his wife. The Sego Lily convinced her to stay, and went on to become the Utah state flower.
Card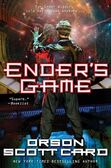 Orson Scott Card (1951) - LDS novelist, critic, public speaker, essayist, and columnist. He writes in several genres but is known best for his science fiction novel Ender's Game (1985)
Carter
Chapman
Cheney
Chidester
Clark
Ezra J Clark )1946-1868) - LDS missionary died on passage home from mission in England.
Ezra T Clark (1823-1901) - Only person in the LDS Church known to have lost two sons in the mission field.
John A Clark (1871-1895) - died on mission to

Palistine

. 90 years later, his gravestone would yet play a key role in getting the church recognition in the new State of Israel.
Israel Clark (1821-1905) - joined the church in 1844 and traveled in Brigham Young's large company to Utah in 1848. He was a noted missionary to the local indians who could speak their language perfectly, founder of Clarkston, Utah, and early settler of the Ashley Valley. Father of 33 children including four sets of twins.
Clawson
Rudger Clawson (1857-1943) - famous early Georgia missionary, first Mormon jailed for polygamy and 2nd longest term serving as President of the Quorum of the Twelve Apostles of the church.
Clayton
Coltrin
Cook/Cooke
Cowdery
References