We're Getting Mutants in the MCU - The Loop
Play Sound
Link alphabetical listing (surname) of Mormon Pioneers that played a noteworthy role in the establishment and early history of The Church of Jesus Christ of Latter-day Saints. The following is a collection of biographies, diaries, personal histories, etc: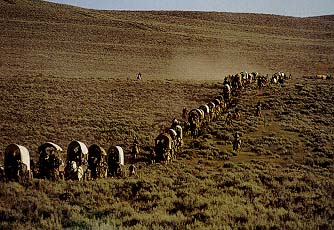 [ A B C D E F G H IJ K L M N O PQ R S T U V W XYZ H1 ]
B
Babbitt
Almon W Babbitt (1812-1856) - Zions Camp veteran, 1841 president of LDS Kirtland Stake, first treasurer/secretary for Utah Territory, met tragic end in

Nebraska

.
Badlam
Alexander Badlam) - Zions Camp veteran and a major church leader for the east coast area.
Baker
Samuel Baker - oldest volunteer in Zions Camp, age 79.
Ballard
Barlow
Israel Barlow (1806-1883) - principal figure in the book Israel Barlow and Mormon Mores, an important history of the history church written by his wife.
Barnes
Benson
Ezra T Benson (1811-1869) - Apostle in early LDS Church, served missions to US East Coast and the Hawaiian Islands.
Ezra Taft Benson (1899-1994) - was the thirteenth president of The Church from 1985 until his death and was United States Secretary of Agriculture for both terms of the presidency of Dwight D. Eisenhower.
Brown
Ebenezer Brown (1802-1878) - 2nd Sargeant in Co A of the Mormon Battalion, accompanied by his wife Phoebe, who was a camp laundress. They then became the first settlers of Draper Utah where there is a giant statue in their honor.
Harry Brown (1808-1852) - Veteran of Zions Camp, Traveling Companion of Wilford Woodruff, Only LDS General Authority to die in 1852 Steamboat Saluda tragedy.
Sarah Brown (1834-1909) - plural wife of prophet Wilford Woodruff, survivor of 1852 steamboat Saluda tragedy. Wrote pioneer autobiography.
Samuel Brown (1801-1882) - Zions Camp Veteran, !st Quorum of Seventy, only General Authority of the Church to be killed by indians.
Burdick
Busby
References