Jurassic World: Dominion Dominates Fandom Wikis - The Loop
Play Sound
Link alphabetical listing (surname) of Mormon Pioneers that played a noteworthy role in the establishment and early history of The Church of Jesus Christ of Latter-day Saints. The following is a collection of biographies, diaries, personal histories, etc: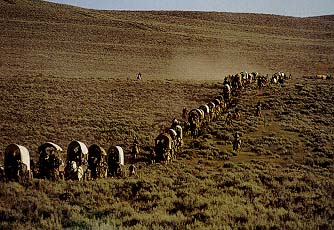 [ A B C D E F G H IJ K L M N O PQ R S T U V W XYZ H1 ]
A
Adair
John Wesley Adair (1820-1903) - Mormon convert from Alabama, Veteran of Mormon Battalion who later helped settle Utah Dixie in 1870 and St Johns, AZ in 1880
Aldrich
Hazen Aldrich (1797-1873) - first LDS missionary to Lower Canada (1836), ordained first president of the Severty in 1835, After the death of Joseph Smith, Aldrich went on to lead a breakaway sect known as the Brewsterites.
Allen
Allred
Isaac Allred (1813-1859) - 1847 leader of Little Pigeon refugee camp, with several sons in the Mormon Battalion and 1856 Handcart rescue.
Sgt Reddick Allred (1822-1905) - Quartermaster of the Mormon Battalion, 1852 Sandwich Islands Mission, 1856 Handcart Company Rescue Teamster
Anderson
Andrus
Milo Andrus (1814-1893) led three pioneer wagon trains to Utah, a Bishop in Nauvoo, a Stake President in St. Louis, and later Quorum of the Seventy.
Angell
Appolonius
Appolonius - Indian guide for the Mormon Battalion
References